Senior Digital Marketing Specialist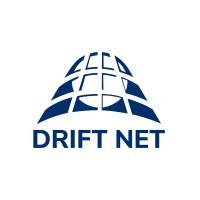 Drift Net
Marketing & Communications
Chicago, IL, USA
Posted on Tuesday, October 3, 2023
About the Job:
Work at Drift Net Inc.
Drift Net Inc., headquartered in Chicago, Illinois, is on a mission to revolutionize school safety in the aftermath of the tragic shooting at Stoneman Douglas High School in Parkland, Florida. Our founder, Aaron Coles, driven by a deep desire to put an end to mass violence in American schools, utilized his expertise in technology design to develop the KnowWhere Campus Safety System. This groundbreaking solution aims to detect threats and alert authorities before they materialize. Today, Drift Net has grown into a thriving company with a passionate team dedicated to enhancing safety and security in educational institutions.
We recognize that ensuring student safety involves a multifaceted approach, encompassing diverse solutions, tools, and practices. To achieve our vision, we are assembling a team of forward-thinkers from various backgrounds and skill sets, including software engineers, geo-mappers, psychiatrists, and retired law enforcement. By combining their expertise, we strive to evaluate and address all facets of campus security.
About the Role:
We are looking for an experienced Senior Digital Marketing Specialist to assist in the planning, execution and optimization of our online marketing efforts. The promotion of products and services through digital channels is a complex procedure with great potential which becomes increasingly useful for companies such as ours. The ideal candidate will have a passion for all things marketing and technology. You will be well-versed in the concepts surrounding digital marketing and how the Internet can become a strong asset to securing growing revenue. You will be tech-savvy and intuitive with great ideas to reinforce our marketing campaign. Experience with lead generation campaigns is highly desired.
Responsibilities:
Assist in the formulation of strategies to build a lasting digital connection with consumers.
Plan and monitor the ongoing company presence on social media (Twitter, Facebook etc.)
Launch optimized online adverts through Google Adwords, Facebook, etc., to increase company and brand awareness.
Be actively involved in SEO efforts (keyword, image optimization etc.)
Scale campaigns to maximize ROI
Conduct market research to inform campaigns
Provide creative ideas for content marketing and update the website
Collaborate with designers to improve user experience
Measure the performance of digital marketing efforts using a variety of Web analytics tools (Google Analytics, WebTrends etc.)
Report on the growth and analytics of campaigns to stakeholders
Acquire insight into online marketing trends and keep strategies up-to-date
Maintain partnerships with media agencies and vendors
Qualifications:
Proven experience as a Digital Marketing Executive or similar role
Excellent understanding of digital marketing concepts and best practices
Experience with B2C social media, Google Adwords email campaigns and SEO/SEM
Working knowledge of ad serving tools (e.g., DART, Atlas)
Perfect knowledge of web analytics tools (e.g. Google Analytics, NetInsight, WebTrends etc.)
Skills and experience in creative content writing
Analytical mindset and critical thinking
Excellent communication and interpersonal skills
BSc/BA in marketing or relevant field
Familiar with HubSpot workflows, automated email campaigns, landing pages and lead capture forms
At Drift Net Inc., we foster a supportive and inclusive work environment where innovation thrives. By joining our team, you will have the opportunity to contribute to the critical mission of making schools safer for students and educators alike. We offer competitive compensation, comprehensive benefits, and ample opportunities for professional growth and development.
Benefits:
At Drift Net Inc., we value our employees and strive to create a positive and rewarding work environment. As part of our commitment to your well-being and professional growth, we offer the following benefits:
Healthcare Benefits: We offer inclusive healthcare benefits that encompass vision, dental, and healthcare coverage.
Unlimited PTO: We believe in work-life balance and understand the importance of taking time off to recharge and rejuvenate. With our unlimited PTO policy, you can request time off as needed, promoting healthy work-life integration.
Free Lunches on Wednesday.
Unlimited Gym Access at our workspace.
To apply for this position, please submit your resume by using Linkedin apply, or you can send your resume highlighting your relevant experience to rubikak@driftnet.net . We eagerly anticipate reviewing your application and learning more about how you can contribute to our mission.