Business Development Representative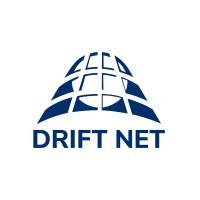 Drift Net
Sales & Business Development
Arkansas, USA · Chicago, IL, USA · Illinois, USA
Posted on Thursday, November 2, 2023
About the Job:
Work at DRIFT NET INC.
Drift Net Inc., headquartered in Chicago, Illinois, is on a mission to revolutionize school safety in the aftermath of the tragic shooting at Stone man Douglas High School in Parkland, Florida. Our founder, Aaron Coles, driven by a deep desire to put an end to mass violence in American schools, utilized his expertise in technology design to develop the KnowWhere Campus Safety System. This groundbreaking solution aims to detect threats and alert authorities before they materialize. Drift Net has grown into a thriving company with a passionate team dedicated to enhancing safety and security in educational institutions.
We recognize that ensuring student safety involves a multifaceted approach, encompassing diverse solutions, tools, and practices. To achieve our vision, we are assembling a team of forward-thinkers from various backgrounds and skill sets, including software engineers, geo-mappers, psychiatrists, and retired law enforcement. By combining their expertise, we strive to evaluate and address all facets of campus security.
Job Description:
Drift Net Inc., a leading startup company, is seeking a highly motivated and results-driven Business Development Representative (BDR) to join our Sales team. As a BDR - Sales, you will play a vital role in cultivating relationships with prospective clients and driving business development success. We are looking for individuals who are passionate about sales, possess strong communication skills, and excel in building rapport with potential customers. If you are proactive, target-oriented, and enjoy working in a collaborative environment, this role is for you!
Job Responsibilities:
Generating appointments and new business opportunities through proactive outbound prospecting activities.
Collaborating closely with the sales and marketing teams to identify and uncover potential leads and opportunities.
Demonstrating and teaching strong selling and influencing skills to effectively engage prospects.
Conducting thorough research on prospective clients to understand their needs and pain points.
Scheduling and coordinating meetings with clients to present our products/services and discuss how we can meet their requirements.
Actively maintaining and updating the CRM database with accurate and detailed information.
Collaborating with the sales and marketing teams to optimize lead generation strategies and campaigns.
Providing feedback and insights from prospect interactions to enhance our sales and marketing efforts.
Job Requirements:
Proven experience in a BDR or similar sales role, at least 1 year in the Sales industry.
Excellent communication and interpersonal skills, with the ability to engage and build relationships with potential clients.
Strong sales and influencing skills, with a target-oriented mindset.
Proactive and self-motivated, with the ability to work independently and as part of a team.
Ability to conduct research and gather insights on prospective clients to tailor the sales approach.
Familiarity with CRM tools and lead management systems to track and analyze prospect interactions.
Strong organizational and time management skills to prioritize and manage multiple tasks effectively.
Collaborative mindset, with the ability to work closely with the sales and marketing teams.
Knowledge of School/campus Safety program trends and competition is a plus.
Benefits:
At Drift Net Inc., we value our employees and strive to create a positive and rewarding work environment. As part of our commitment to your well-being and professional growth, we offer the following benefits:
Healthcare Benefits: We offer inclusive healthcare benefits that encompass vision, dental, and healthcare coverage.
Unlimited PTO: We believe in work-life balance and understand the importance of taking time off to recharge and rejuvenate. With our unlimited PTO policy, you can request time off as needed, promoting healthy work-life integration.
Free Lunches on Wednesday.
Unlimited Gym Access at our workspace.
To apply for this position, please submit your resume by using Linkedin apply, or you can send your resume highlighting your relevant experience to rubikak@driftnet.net. We eagerly anticipate reviewing your application and learning more about how you can contribute to our mission.
#BDRsales #businessdevelopment #proactiveselling #leadgeneration #collaborativeworkplace #ChicagoJobs