Human Resources Generalist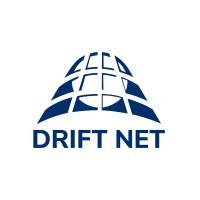 Drift Net
People & HR
Chicago, IL, USA
Posted on Thursday, November 2, 2023
About Us:
Drift Net Inc., headquartered in Chicago, Illinois, is on a mission to revolutionize school safety after the tragic shooting at Stone Man Douglas High School in Parkland, Florida. Our founder, Aaron Coles, driven by a deep desire to end mass violence in American schools, utilized his expertise in technology design to develop the KnowWhere Campus Safety System. This groundbreaking solution aims to detect threats and alert authorities before they materialize. Drift Net has grown into a thriving company with a passionate team dedicated to enhancing safety and security in educational institutions.
Job Description:
As an HR Generalist at Drift Net Inc, you will play a crucial role in supporting the HR Director with the daily operations and initiatives. Your responsibilities will encompass a broad range of HR functions, including recruitment, employee relations, benefits administration, and more. You will collaborate closely with the HR team to ensure the successful execution of HR programs and policies that align with the company's goals and values.
Key Responsibilities:
Manage the full recruitment cycle, from job posting to candidate selection.
Conduct interviews, evaluate candidates, and make hiring recommendations.
Oversee the onboarding process, ensuring new employees have a smooth transition into the organization.
Act as a point of contact for employee inquiries and concerns.
Mediate and resolve employee disputes and conflicts in a fair and professional manner.
Promote a positive and inclusive workplace culture through communication and engagement initiatives.
Stay current with labor laws and regulations to ensure the company's HR practices are compliant.
Assist in the development and implementation of HR policies and procedures.
Manage employee benefits programs, including health insurance, retirement plans, and other perks.
Assist employees with benefit inquiries and claims.
Compile and analyze HR data to create reports for management.
Use data insights to recommend improvements to HR strategies and initiatives.
Qualifications:
Bachelor's degree in Human Resources, Business Administration, or related field.
A minimum of 3 years of experience in human resources.
Strong understanding of HR laws, regulations, and best practices.
Excellent interpersonal and communication skills.
Proficiency in HRIS and Microsoft Office Suite.
Detail-oriented, with strong organizational and multitasking abilities.
SHRM or HRCI certification is a plus.
Benefits:
Competitive salary commensurate with experience.
Comprehensive health, dental, and vision insurance.
Professional development opportunities.
Collaborative and inclusive company culture.
Join our team at Drift Net Inc and be a part of a company that values talent, innovation, and growth. If you are a dedicated HR professional with a passion for making a positive impact on the workplace, we encourage you to apply