Software Automation Test Engineer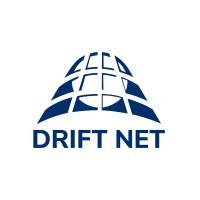 Drift Net
Quality Assurance
Chicago, IL, USA
Posted on Tuesday, September 12, 2023
Work at DRIFT NET INC.
Drift Net Inc., headquartered in Chicago, Illinois, is on a mission to revolutionize school safety after the tragic shooting at Stone Man Douglas High School in Parkland, Florida. Our founder, Aaron Coles, driven by a deep desire to end mass violence in American schools, utilized his expertise in technology design to develop the KnowWhere Campus Safety System. This groundbreaking solution aims to detect threats and alert authorities before they materialize. Drift Net has grown into a thriving company with a passionate team dedicated to enhancing safety and security in educational institutions.
Ensuring student safety involves a multifaceted approach, encompassing diverse solutions, tools, and practices. To achieve our vision, we are assembling a team of forward-thinkers from various backgrounds and skill sets, including software engineers, geo-mappers, psychiatrists, and retired law enforcement. By combining their expertise, we strive to evaluate and address all facets of campus security.
Role Overview:
As a Software Test Engineer at DriftNet Inc., you will play a vital role in ensuring the quality, performance, and reliability of our software applications through the design, development, and execution of automated test scripts. You will work closely with the development team, product managers, and other stakeholders to identify and address defects, ensuring a seamless user experience.
Key Responsibilities:
Experience in manual and automated testing of web applications
Collaborate with cross-functional teams to understand software requirements and develop comprehensive test plans, cases, and scripts.
Leverage your expertise in JIRA and other industry-standard tools to design, develop, and maintain automated test scripts.
Execute automated test suites, promptly identifying defects, performance bottlenecks, and anomalies.
Play an integral role in the software development lifecycle, offering timely feedback to preempt issues and ensure top-tier deliverables.
Analyze test outputs, team up with developers to isolate and replicate defects, and manage the defect life cycle in JIRA.
Drive process improvement by identifying opportunities for optimization, automation, and best practices.
Stay abreast of industry trends and emerging tools, contributing to our test strategy's evolution.
Collaborate closely with QA peers to elevate overall product quality.
Contribute to continuous integration and continuous deployment (CI/CD) processes.
Experience with CI/CD.
Experience in writing and maintaining technical documentation as well as software performance reports.
Automate Traffic and Performance testing to be part of the Continuous Integration (CI) system.
Experience with test runners reporting and linking into Continuous Integration (CI) servers such as Jenkins, Travis or CircleCI.
Docker and Kubernetes experience would be advantageous.
Qualifications:
Bachelor's Degree in Computer Science, Information Systems, mathematics or related area
3+ years experience in software development life cycle and software testing experience. Agile/Scrum is a plus.
Strong knowledge of software QA methodologies and processes with the ability to analyze and elaborate on requirements
Good understanding of SQL, HTML, CSS, Java, XML, HTTP protocol, browser debugging tools, and testing RESTful microservices with Postman.
Experienced in using various bug tracking, source control and build release tools, like JIRA, GIT, GitHub, Jenkins, etc.
Test automation development experience using Selenium, Appium, Jest, Detox, etc. and Java or related coding languages to create scripts for both functional and GUI. Cucumber experience is a plus.
Self-starter with a willingness and ability to fully own functional areas under test with minimal supervision
Excellent analytical, problem-solving, communication and interpersonal skills
Organized and process-oriented, with the ability to maintain excellent process/testing/build release documentation and reports.
Ability to adapt and willingness to learn new technology or techniques.
At Drift Net Inc., we foster a supportive and inclusive work environment where innovation thrives. By joining our team, you will have the opportunity to contribute to the critical mission of making schools safer for students and educators alike.
Benefits:
At Drift Net Inc., we value our employees and strive to create a positive and rewarding work environment. As part of our commitment to your well-being and professional growth, we offer the following benefits:
We provide a comprehensive 401K plan eligible for all full-time employees.
Healthcare Benefits: We offer inclusive healthcare benefits encompassing vision, dental, and healthcare coverage.
Unlimited PTO: We believe in work-life balance and understand the importance of taking time off to recharge and rejuvenate. With our unlimited PTO policy, you can request time off as needed, promoting healthy work-life integration.
Free Lunches on Wednesday.
Unlimited Gym Access at our workspace.
To apply for this position, please submit your resume using Linkedin apply, or you can send your resume highlighting your relevant experience to rubikak@driftnet.net. We eagerly anticipate reviewing your application and learning more about how you can contribute to our mission.
#SoftwareTesting #QAEngineer #QualityAssurance #TestAutomation #TestEngineer #Chicago #fullyonsite #SoftwareQuality #ManualTesting #TestAutomationEngineer #QAJobs #TestingJobs #SoftwareTestingJobs #QACommunity #TestManagement #ContinuousIntegration#TestCases #AgileTesting #RegressionTesting #LoadTesting #PerformanceTesting #QualityControl