Sales Executive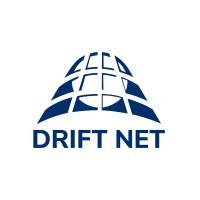 Drift Net
Sales & Business Development
Chicago, IL, USA
Posted on Friday, August 4, 2023
About the Job:
Work at DRIFT NET INC.
Drift Net Inc., headquartered in Chicago, Illinois, is on a mission to revolutionize school safety in the aftermath of the tragic shooting at Stone man Douglas High School in Parkland, Florida. Our founder, Aaron Coles, driven by a deep desire to put an end to mass violence in American schools, utilized his expertise in technology design to develop the KnowWhere Campus Safety System. This groundbreaking solution aims to detect threats and alert authorities before they materialize. Drift Net has grown into a thriving company with a passionate team dedicated to enhancing safety and security in educational institutions.
We are a fast-paced start-up that is growing and we are looking for the best talent to help us achieve our mission! We are looking for dynamic, flexible and passionate individuals who can join our team. Our ideal candidate utilizes initiative to command their workflow, rather than waiting for tasks to fall on their lap. We're looking for someone who has the experience to apply structure to our daily operations, with the ability to think on their feet when the situation arises.
Job Description:
Drift Net Inc., a fast-paced startup, is seeking a highly motivated and dynamic Sales Executive to join our team. As a Sales Executive, you will play a crucial role in driving our sales efforts and contributing to our growth trajectory. We are looking for individuals who are passionate, adaptable, and thrive in a fast-paced environment. If you have a proven track record in sales, are proactive, and have the ability to think on your feet, we want to hear from you!
Job Responsibilities:
As a Sales Executive at Drift Net Inc., your primary responsibilities will include:
Setting sales goals and developing effective sales strategies to achieve them.
Conducting research to identify and generate leads in the target market.
Contacting potential and existing customers via phone, email, and in-person meetings to promote our products/services.
Handling customer inquiries, questions, and complaints in a timely and professional manner.
Preparing and sending quotes, proposals, and presentations to prospective clients.
Managing the sales process using specific software programs to track leads, opportunities, and sales activities.
Building and maintaining a customer relationship management (CRM) database to ensure accurate and up-to-date information.
Meeting and exceeding daily, weekly, and monthly sales targets.
Participating actively in sales team meetings and sharing insights, challenges, and success stories.
Continuously learning about the current market needs, with a specific focus on school populations and their requirements.
Job Requirements:
At least 3 years of proven experience in sales, with a track record of meeting or exceeding targets.
Excellent cold-calling, prospecting, and closing skills
Motivation to create new business.
Self-motivated, proactive, and results-oriented professional style with a strong ability to work independently.
Strong ability to set sales goals, develop effective strategies, and execute them.
Excellent communication and interpersonal skills, with the ability to build rapport with customers.
Intermediate to advanced PC skills and Passionate about sales
A positive attitude and an ability to represent our company with professionalism
Adaptability and flexibility to thrive in a fast-paced startup environment.
Strong problem-solving skills and the ability to think on your feet.
Knowledge of the School/ Campus & Safety programs and understanding of customer needs, particularly within school populations, is a plus.
At Drift Net Inc., we foster a supportive and inclusive work environment where innovation thrives. By joining our team, you will have the opportunity to contribute to the critical mission of making schools safer for students and educators alike.
Benefits:
At Drift Net Inc., we value our employees and strive to create a positive and rewarding work environment. As part of our commitment to your well-being and professional growth, we offer the following benefits:
We provide a comprehensive 401K plan that is eligible for all full-time employees.
Healthcare Benefits: We offer inclusive healthcare benefits that encompass vision, dental, and healthcare coverage.
Unlimited PTO: We believe in work-life balance and understand the importance of taking time off to recharge and rejuvenate. With our unlimited PTO policy, you can request time off as needed, promoting healthy work-life integration.
Free Lunches on Wednesday.
Unlimited Gym Access at our workspace.
To apply for this position, please submit your resume by using Linkedin apply, or you can send your resume highlighting your relevant experience to rubikak@driftnet.net . We eagerly anticipate reviewing your application and learning more about how you can contribute to our mission.
#salesexecutive #salesjobs #fastpacedstartup #businessdevelopment #customerengagement #ChicagoJobs