Client Representative Specialist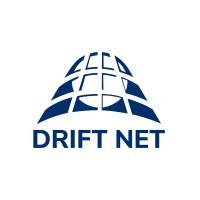 Drift Net
Chicago, IL, USA
Posted on Saturday, July 29, 2023
Work at DRIFT NET INC.
Drift Net Inc., headquartered in Chicago, Illinois, is on a mission to revolutionize school safety after the tragic shooting at Stone Man Douglas High School in Parkland, Florida. Our founder, Aaron Coles, driven by a deep desire to end mass violence in American schools, utilized his expertise in technology design to develop the KnowWhere Campus Safety System. This groundbreaking solution aims to detect threats and alert authorities before they materialize. Drift Net has grown into a thriving company with a passionate team dedicated to enhancing safety and security in educational institutions.
Ensuring student safety involves a multifaceted approach, encompassing diverse solutions, tools, and practices. To achieve our vision, we are assembling a team of forward-thinkers from various backgrounds and skill sets, including software engineers, geo-mappers, psychiatrists, and retired law enforcement. By combining their expertise, we strive to evaluate and address all facets of campus security.
Job Responsibilities:
Onboard clients to The KnowWhat Total Safety Toolkit
Develop and implement strategic action plans for clients
Guide clients through the development and implementation process of The KnowWhat Total Safety Toolkit
Assess complex issues and provide creative solutions with a client-focused approach
Build and maintain long-lasting client relationships
Possess extensive product knowledge to address client inquiries confidently
Provide prompt client support through various channels, including email, Zoom, and phone
Stay up-to-date with product materials and collaborate closely with Sales and Engineering teams
Provide critical insights to the Engineering team for software product improvements
Conduct independent data investigation and acquisition for client use.
Job Requirements:
At least 3 years of experience in customer service, client success, or customer-facing roles
Strong written and verbal communication skills
Proficiency in Sheets/Excel/Numbers and Docs/Word/Pages
Data collection and research skills
Experience in building rapport and relationships with clients
Strong problem-solving abilities
Excellent computer skills
Comfortable with technology and training clients on software tools.
At Drift Net Inc., we foster a supportive and inclusive work environment where innovation thrives. By joining our team, you will have the opportunity to contribute to the critical mission of making schools safer for students and educators alike.
Benefits:
At Drift Net Inc., we value our employees and strive to create a positive and rewarding work environment. As part of our commitment to your well-being and professional growth, we offer the following benefits:
We provide a comprehensive 401K plan eligible for all full-time employees.
Healthcare Benefits: We offer inclusive healthcare benefits encompassing vision, dental, and healthcare coverage.
Unlimited PTO: We believe in work-life balance and understand the importance of taking time off to recharge and rejuvenate. With our unlimited PTO policy, you can request time off as needed, promoting healthy work-life integration.
Free Lunches on Wednesday.
Unlimited Gym Access at our workspace.
To apply for this position, please submit your resume using Linkedin apply, or you can send your resume highlighting your relevant experience to rubikak@driftnet.net. We eagerly anticipate reviewing your application and learning more about how you can contribute to our mission.
#ClientRepresentativeSpecialist #ClientSuccess #CustomerService #CustomerSupport #ClientRelationships #Technology #CampusSafety #SchoolSecurity #Innovation #FastGrowingStartup #TeamPlayer #ProblemSolver #CommunicationSkills #DataCollection #StrategicPlanning #TechSupport #ClientOnboarding #ClientEngagement #CustomerSatisfaction #ClientRetention #TechIndustry #JoinOurTeam #CareerOpportunity #JobOpening